Anna-Maree Farris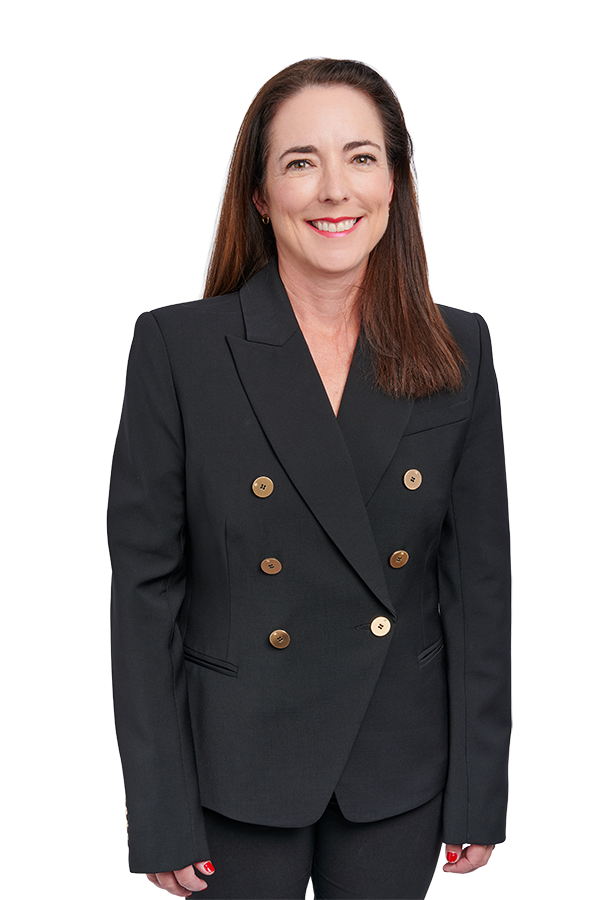 BComm BA Int.Arch. (Hons 1), Cert IV in Property Services
Director
P:
08 9367 7888
M:
0413 707 744
E:
annaf@rfre.com.au
Anna holds a Bachelor of Commerce Degree with a Major in Finance. She has over 10 years' experience working as a stockbroker with Investment Management Companies in London and Perth.
She also holds a Bachelor of Interior Architecture Degree with First Class Honours. She has spent over 13 years designing and delivering large scale commercial Architectural projects internationally and locally in Perth.
Anna's combination of Finance and Architecture positions her perfectly to ensure a superior Real Estate service is offered and delivered by Ron Farris Real Estate.
Anna-Maree Farris's' Listings
37 Wellington Road,
Morley WA
PRIME LOCATION – MEDICAL / OFFICE / RETAIL
Land Area: 0 Floor Area: 125sqm
Price: $27,000 pa + $7,625 Outgoings + GST
Suite 8/256 Fitzgerald Street,
Perth WA
Land Area: 0 Floor Area: 125sqm
Price: $18,750 pa + $14,252 Outgoings + GST
Suite 5/23 Richardson Street,
South Perth WA
PRIME LOCATION – PROFESSIONAL OFFICE SUITE
Land Area: 0 Floor Area: 167sqm
Price: $ 41,750 pa + Outgoings + GST
Suite 3/265 Fitzgerald Street,
Perth WA
Land Area: 0 Floor Area: 106sqm
Price: $21,200 + $12,086 Outgoings + GST
Unit 5/35 Guthrie Street,
Osborne Park WA
SUPERB LOCATION, UNBEATABLE VALUE
Land Area: 0 Floor Area: 239sqm
70 Churchill Avenue,
Subiaco WA
FREE STANDING CHARACTER OFFICE BUILDING
Land Area: 0 Floor Area: 131sqm
Price: Rent $32,000 pa + Outgoings $20,380 + GST
34 & 35/225 Illawarra Crescent,
Ballajura WA
RETAIL AND COMMERCIAL TENANCY IN BALLAJURA CITY SHOPPING CENTRE
Land Area: 0 Floor Area: 339sqm
Price: Rent $225 m2 + Outgoings $67 m2 + GST
Units A&B/22 Dugdale Street,
Warwick WA
RETAIL AND COMMERCIAL OPPORTUNITY
Land Area: 0 Floor Area: 517sqm
Price: Rent $110 m2 + Variable outgoings + GST
3A/78 Mill Point Road,
South Perth WA
AFFORDABLE PROFESSIONAL OFFICES
Land Area: 0 Floor Area: 290sqm
2A/78 Mill Point Road,
South Perth WA
AFFORDABLE PROFESSIONAL OFFICES
Land Area: 0 Floor Area: 155sqm
Shop 2/85 Whatley Crescent,
Bayswater WA
CONVENIENTLY LOCATED RETAIL OPPORTUNITY
Land Area: 0 Floor Area: 100sqm
Price: $26,000 pa + Variable outgoings + GST
Unit 1/1919 Beach Road,
Malaga WA
RETAIL OPPORTUNITY WITH FANTASTIC EXPOSURE
Land Area: 0 Floor Area: 241sqm
2/61 Miguel Road,
Bibra Lake WA
Land Area: 0 Floor Area: 200sqm
Shop 3/87 Glenelg Street,
Mount Pleasant WA
RARE NEIGHBOURHOOD OPPORTUNITY
Land Area: 0 Floor Area: 70sqm
8 Charles Street,
South Perth WA
FREE STANDING CHARACTER OFFICE BUILDING
Land Area: 0 Floor Area: 231sqm
1C/78 Mill Point Road,
South Perth WA
AFFORDABLE PROFESSIONAL OFFICES
Land Area: 0 Floor Area: 46sqm
Unit 2/20 Howson Way,
Bibra Lake WA
Land Area: 0 Floor Area: 276sqm
Level Ground Floor,
4 Charles Street
BEST VALUE OFFICES IN SOUTH PERTH
Land Area: 0 Floor Area: 297sqm
Unit 16/8 Hurley Street,
Canning Vale WA
PROMINENT LOCATION / FANTASTIC EXPOSURE
Land Area: 0 Floor Area: 177sqm
661 Dundas Road,
Forrestfield WA
LEADING INDUSTRIAL LOCATION
Land Area: 0 Floor Area: 804sqm
7/9 Coolibah Drive,
Greenwood WA
Land Area: 0 Floor Area: 49sqm
Suite 2B/78 Mill Point Road,
South Perth WA
AFFORDABLE PROFESSIONAL OFFICE
Land Area: 0 Floor Area: 48sqm
7/61 Miguel Road,
Bibra Lake WA
QUALITY WAREHOUSE OPPORTUNITY
Land Area: 0 Floor Area: 220sqm
Suite 3C/78 Mill Point Road,
South Perth WA
AFFORDABLE PROFESSIONAL OFFICES
Land Area: 0 Floor Area: 47sqm
Level 1st Floor,
4 Charles Street
BEST VALUE OFFICES IN SOUTH PERTH
Land Area: 0 Floor Area: 269sqm
6 Charles Street,
South Perth WA
FREE STANDING PROFESSIONAL OFFICES
Land Area: 0 Floor Area: 203sqm
4/7 Gympie Way,
Willetton WA
LEASED OFFICE / WAREHOUSE INVESTMENT OPPORTUNITY
Land Area: 0 Floor Area: 155sqm
2/223 Rockingham Road,
Spearwood WA
AFFORDABLE LEASED MEDICAL INVESTMENT
Land Area: 0 Floor Area: 52sqm